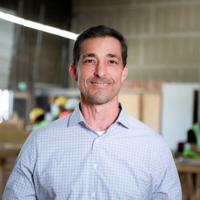 GUEST COLUMN: Vocational training offers the key to affordable housing | Opinion
Last summer, the Common Sense Institute discovered that Colorado had the fourth worst housing shortage in the country. When a housing market is balanced, there is typically a four to six month supply of single family homes available for purchase. In Colorado, that supply was less than three weeks. To meet market demand, Colorado needed to build more than 50,000 new homes per year over the next five years. As we approach the end of the year, the state is on the cusp of delivering less than half of that.
Colorado's housing shortage has precipitated a statewide affordability crisis – a crisis affecting new and old residents. Over the past year, the median price of a single-family home has increased 25.3%. Apartment rents rose a record 4.5% in the last quarter. Colorado's struggle to build new housing will exacerbate our affordability crisis, and if we don't address this quickly, we could see jobs, businesses and people leaving the state.
The low output of the residential construction industry is not the fault of Colorado developers. Despite supply chain disruptions and rising material costs, developers are undertaking construction projects at an record pace. Each year, the number of new building permits increases. The root cause of Colorado's housing shortage is its labor shortage. The residential construction industry is aging; As older construction workers retire, home builders and business contractors are struggling to replace them with new talent. Despite record demand for new housing, the growth in the construction job market is much lower than in other industries.
"The labor shortage is really hurting the Colorado housing market," said Pat Hamill, CEO and President of Oakwood Homes, Colorado's largest private home builder. "This has a real effect on the number of homes we are able to deliver each year. As an industry, we need to do a better job of recruiting. There are great opportunities here; people just don't know them.
Unfortunately, one of the main causes of the labor shortage in our industry is disinterest. For years, we've stigmatized construction jobs, treating them as dirty, dangerous and unsavory. Young people do not pursue work in the field – and this is the result of this misperception. If people understood the opportunities offered by a career in home construction, it just might be one of Colorado's fastest growing industries.
On average, entry-level construction jobs pay several dollars above the minimum wage. They offer generous benefits, with health insurance, paid time off, and financial planning resources. And, above all, these positions are a stepping stone to long, well-paid and stable careers. Entry-level workers can take an apprenticeship and become skilled craftspeople, receive training in carpentry, electrical plumbing and more. These trades often pay higher annual salaries than those earned by college graduates, plumbers, electricians, pipefitters, heavy-duty equipment mechanics, and industrial mechanics all earning a median annual salary of nearly $ 60,000, without the financial burden of school loans.
"The skills you learn in the construction industry make you permanently employable," said Dan Silverman, Colorado-based electrician and former instructor at Colorado Homebuilding Academy. "As an electrician, I know that wherever I go across the country, no matter the economy or the job market, I can find a job that pays well. You can't beat this security.
If we want the next generation of Coloradans to enjoy the same access to property ownership and financial mobility that we had, we need to educate them about the stability and income potential of careers in construction. These are great job opportunities, and unless they are filled, Colorado's residential construction industry will continue to struggle to meet demand, and our home prices will continue to rise.
In Denver, we are fortunate to have Colorado Homebuilding Academy, a nonprofit school providing hands-on training and career counseling services to Coloradians hoping to launch a career in home construction and building. At CHA, we envision a talented workforce that is ready for the workforce and ready to deliver thousands of new housing units in Colorado. Working with developers, trade associations, foundations, and schools, we've developed a model of placement education that prepares students for high-income opportunities in Colorado's rapidly growing home construction industry. Over the past two years, we have enrolled, certified and placed hundreds of Coloradans in construction careers.
The future of Colorado's economy depends on the strength of its residential construction industry. Each year, home builders struggle to keep up with demand and our state's affordability crisis deepens. If we encourage students to pursue opportunities in construction, we can launch thousands of Coloradans on the path to financial security, while giving home builders in our state the manpower and resources they have. need to thrive.
To learn more about Colorado Homebuilding Academy and its dedication to this goal, visit https://cohomebuildingacademy.org.
Damon DiFabio is a longtime Colorado educator and the director of the Colorado Homebuilding Academy.
Damon DiFabio is a longtime Colorado educator and the director of the Colorado Homebuilding Academy.