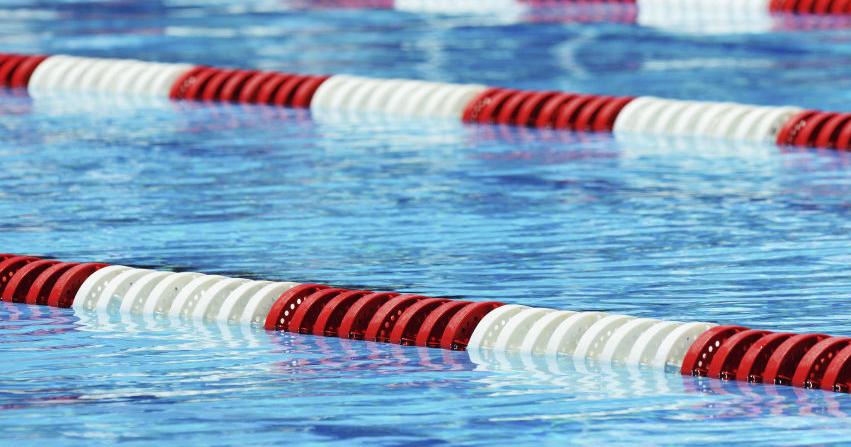 Back in familiar surroundings, Elizabethtown swims in Manheim Central | High school swimming
Looking at the final tally, it's obvious that Elizabethtown made it through Tuesday's swim competition against Manheim Central.
The Bears have won all but one of the races, in many cases taking first and second places, against the shorthanded Barons en route to a sweep, 130-20 for the boys and 126-31 for the girls.
Still, the results were probably not the most important thing about the opening of Section Two for the Bears, who hosted a swim meet at Elizabethtown College for the first time since the 2019-20 season. That fact alone made the evening special.
"It's good to be back home. It's a familiar place, "said Bears coach Chad Houck. "There is always a stroke of luck with a first meeting and the stress of organizing a meeting. It is always a section meeting and we were aware that this is where our section begins and we want to open up strong.
Elizabethtown was unable to use the college last season due to the COVID-19 pandemic.
" It was really great. It was a lot more energy than an away game so it was a lot of fun, "said senior Wyatt Rachael, who won the boys' 100 yard breaststroke in 1: 07.54.
For senior Sierra Kapcsos, being back was doubly special after missing last season with foot surgery.
"I still have my best runs in this pool, and this is the competition that I can say I'm back to," she said. "I swam in the summer and was no longer close to where I was. Now I am and it feels good.
Kapcsos, who is also an outstanding cross country runner, won both women's sprint events, with 27.26 points in the 50 freestyle and 59.74 in the 100 freestyle.
Of course, Houck hasn't just set up meetups, as the Bears can work out in the pools at Elizabethtown College and the Patton Pool at Masonic Village.
It made the start of the season better than last year when they trained at the Hempfield Rec Center and had all the away games because COVID shut down those facilities.
"We swam a lot of Saturdays last year and in a lot of random places," Houck said. "A bit of a return to normal, it feels good. "
Freshman Everett Rachael won the 50 freestyle (23.42) and 100 backstroke (57.03) for the boys. His sophomore teammate Carter Ketchum took top honors in the 200 (2: 01.19) and 500 (5: 34.75) free races against the Barons.
Now that the first home meet is behind them, the Bears face welcome expectations to fight in Section Two. Most expect the section to descend to Elizabethtown and defending champion Ephrata.
"Our team has always been great. I would say this year there is a lot of talent, "said Kapcsos. "We have more numbers in each event that we can mix things up. We've always had numbers, but we have real depth.
"We have 48 on the list. We've had more than that already. It's a great team, in terms of real depth, in terms of swimming talent, it's the greatest we've had, "added Houck. "(Ephrata is) the one we circled on the calendar.
"As much as I'm trying to stay focused on where we're at, my speech tonight was like, 'Hey, we're opening our section.' It starts tonight and we're preparing for it by doing things like this. "
Gabrielle Fittery's time of 2: 25.83 in the women's 200 freestyle was Manheim Central's only victory.